For our Market Fair participants who stay at the Holiday Inn in Clear Spring, MD, use the link below:
If calling the hotel directly, indicate that you are Market Fair participant, or advise them when checking in.
---
Please Help us with our Cannon Fund!
Fort Frederick has a new cannon to use for artillery demonstrations, through the efforts of Friends of Fort Frederick and several very generous donors. However, we have still not covered the full cost and still need your support. We have a "GoFundMe account. Please support our effort with your donation. Every bit helps.
The 25th Annual
18th CENTURY MARKET FAIR

APRIL 25 - 28, 2019
Mark your Calendars!!
The staff of Fort Frederick State Park and the Friends of Fort Frederick are pleased to announce that we will host the 25th annual 18th Century Market Fair April 25 - 28, 2019.
Come to historic Fort Frederick, an original stone fort built in 1756 during the French and Indian War and travel back in time to an authentic 18th century market fair. A whiff of campfires fills the air. Colorful entertainers are found strolling about the fair. See sutlers (period vendors) selling 18th century wares: pottery, tin and copper ware, clothing, material and patterns, books, fireplace and cooking hardware, muskets and accoutrements, paintings and prints, lanterns and other camp gear, etc. See hundreds of fair-goers of all ages dressed in colonial clothing: artisans, soldiers, ladies & gentlemen, Native Americans, longhunters, traders, servants, etc. Free entertainment for all. The Fair is open to sutlers, traders, street vendors and entertainers as well as individuals, groups, military units and American Indians portraying the appropriate time period and geographic area, representing eastern North America from 1730 through 1790.
The Fair is a Juried Event for camper and sutlers, but open daily to all visitors.
Public hours are:
9:00 am - 5:00 pm Thursday through Saturday
9:00 am - 3:00 pm on Sunday
Attending Market Fair is a wonderful way to increase ones knowledge of the period, particularly the French and Indian War period, and the role that historic Fort Frederick played in that conflict and in protecting the Maryland frontier in general.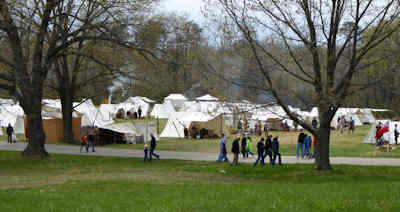 DIRECTIONS:
(About 14 miles west of Hagarstown, MD)
Take Exit 12 off I-70 MD 56 (Big Pool Road) Big Pool, Indian Springs. Follow signs about 1 mile to the fort.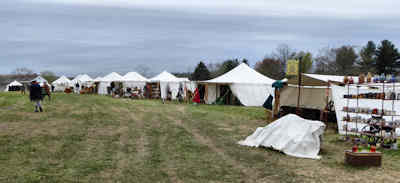 Don't miss the charity auction on Saturday!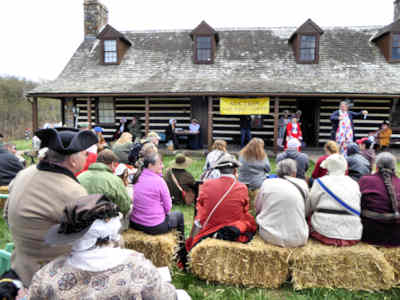 TO ALL NEW AND RETURNING
MARKET FAIR VOLUNTEERS:
If you received a pre-registration packet, please note the information in the accompanying cover letter regarding volunteering and check the relevant boxes on the pre-registration form.
All those who wish to volunteer please do so either via our website at info@friendsoffortfrederick.info or via an email to our
new Volunteer Coordinator:
George Michael
gfmichael46@gmail.com telephone 301-331-6939
or leave a telephone message for Market Fair Committee Secretary Jenifer Scarisbrick at 301-824-6512. Responses will then be directed to the Chairpersons of the duties that you volunteer for. The categories include: event setup/tear down, road watch, registration, the auction, the headquarters tent, shuttle driver or combinations thereof.
Full details Coming Soon on the Volunteer Page or this document: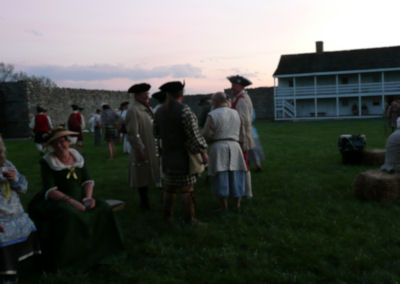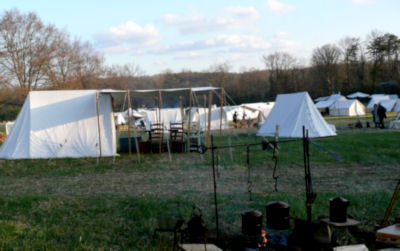 There are hundreds of campers all in 18th century clothing, and over 140 Sutlers (vendors) selling their 18th century wares!
Are you a member of the Friends of Fort Frederick State Park? We encourage you to join us. You do not have to attend meetings to be a member. There is a great monthly newsletter, a member discount in the store, and your membership supports events such as the market fair and many other historical events.